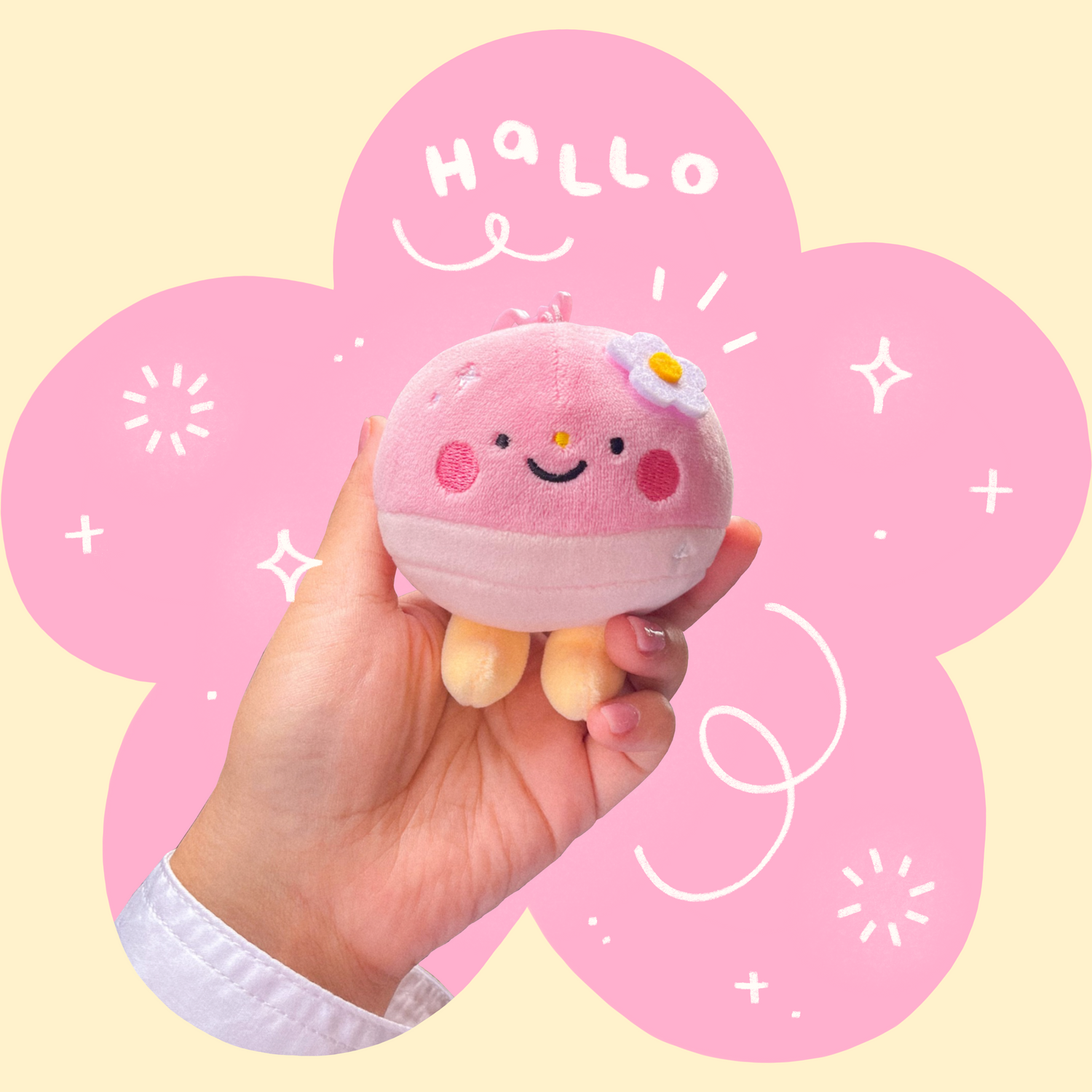 About Chichi
HALLO! I'm Chichi, a smol strawberry gummy candy with legs !
My round body and pinkness is inspired by a Filipino candy called Potchi ! But I am sweeter and much cuter. I am Pochi babie.
Hang me on your favorite bag or a sweet pair of jeans, so I can go everywhere with you, like the passenger princess I am. I am also berry (very) squishy, and in constant need of all ur attention heehee.
So let's be besties ! Please take me home :•)
Chichi is Priceless
BUT ! For a limited time only (October 10 - November 10, 2023), you can acquire this national treasure for an adoption fee of only 950PHP (PH Customers) or 25USD (International Customers) ! There will also be a special early-bird discounted price for those of u who adopt Chichi within the first 24 hours of the preorder campaign ! What a steal !
Chichi also comes with free goodies and super cute packaging ! These preorder inclusions may not be included in Chichi adoptions after the preorder campaign ends.
The preorder campaign will last about 4 months from the start of placing orders until fulfillment ! Please keep in mind that this is a preorder, meaning that the goodies are not available on hand and will take some time to be produced and shipped to me for fulfillment.
Also, the preorder campaign's overall schedule may be subject to change depending on some factors out of my control such as (but not limited to) delays with the manufacturer, shipping, and more. All preorder schedule updates will be posted here on the website, on my social media, and through my email newsletter.
UPDATE: Chichi plushies are currently in production, but preorders period has been extended until November 10 ! This doesn't affect the overall timeline, just wanted to give more time for people to adopt Chichi !
International shipments will be done through MyKartero. Shipments come with free tracking, with an ETA of around 7 to 20 business days. Please note that the fees listed do not include any taxes/additional fees you may need to pay (depending on where you live).

For any concerns or inquiries regarding your shipment please contact MyKartero for assistance:
inquiry@mykartero.com
https://mykartero.com

For order and/or address changes, please contact:
ask.angelazydoodles@gmail.com
Ph-bound preorders will be shipped out through J&T (for orders outside Cebu) and Grab (for orders within Cebu). All orders come with a reference number for tracking. ETA for J&T orders ranges from 5-10 days, while for Cebu-based orders, same-day delivery is available. Cebu-based deliveries are shipped out during office hours every MWF.

The delivery fee is shouldered by the customer. For Cebu-based customers, the delivery fee will be calculated on the day of delivery, and shall be paid directly to the Grab driver upon receipt.
For local order inquiries, please contact:
ask.angelazydoodles@gmail.com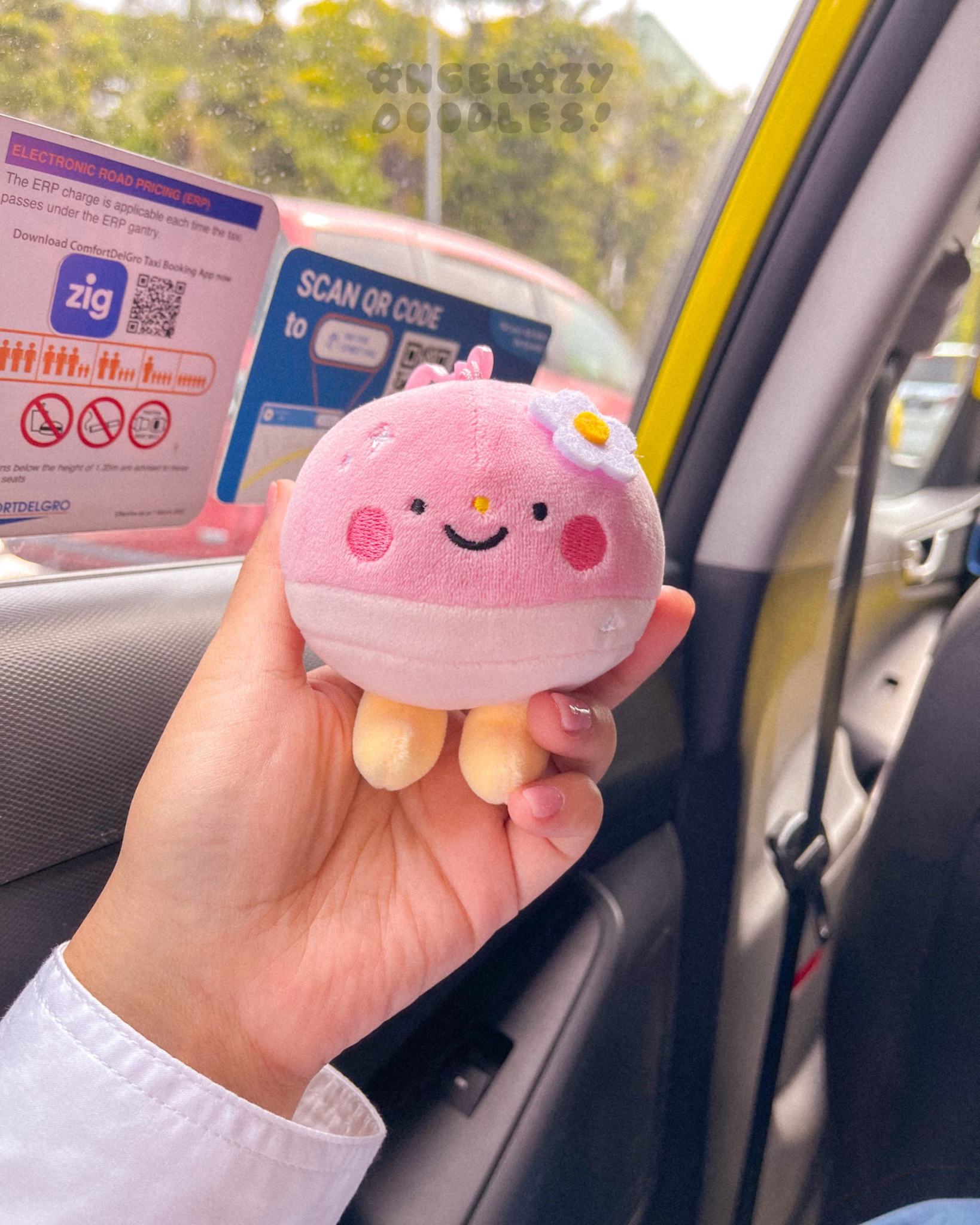 Chichi ! (Pre-Orders)
Regular price
₱1,400.00 PHP
Regular price
Sale price
₱1,400.00 PHP
Unit price
per
Sale
Sold out
Hallo ! I'm Chichi the pochi babie, let's be besties !
Share
View full details